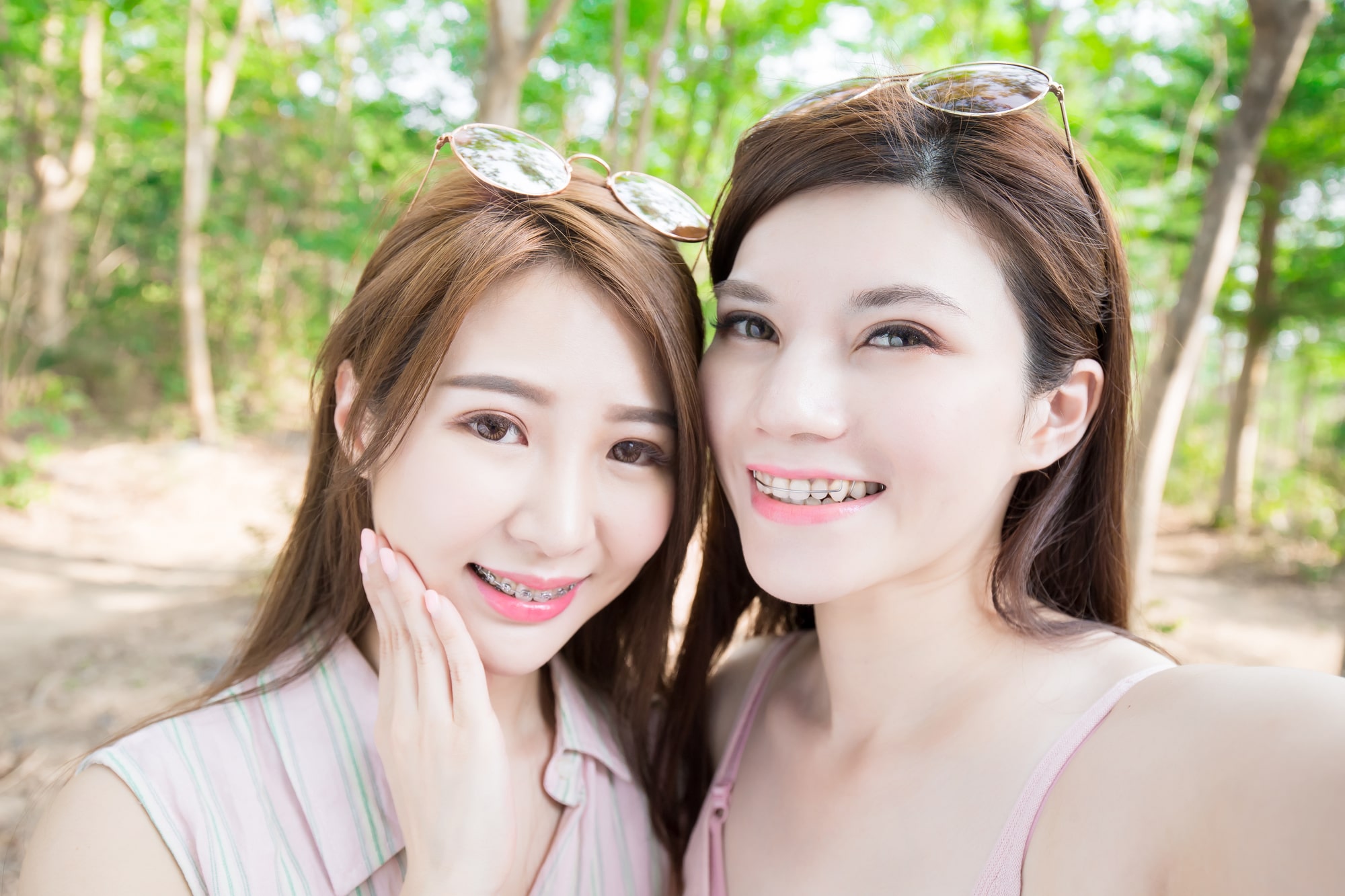 If you have been thinking about teeth straightening and you do not find ceramic or metallic braces convenient for you, you can consider Damon self-ligating braces. Sometimes it can also be confusing on which braces to get, this why at Dental Singapore we provide education on all braces to help you know the one that suits your needs.
Damon braces are unique and customized clips that have an auto sliding mechanism that gradually tightens as your teeth move into the desired position. This means that you will have few clinic visits for adjustment unlike the metal and ceramic braces. The Damon braces are less painful and convenient. They can be used to treated crowded teeth, misaligned teeth, and malocclusion cases.
Reason why you should have Damon Braces
Quick Treatment
straightening of teeth with Damon braces is faster than other traditional braces. You will have fewer clinic visiting because it has the auto-adjusting mechanism. This becomes a convenient solution for someone with a busy schedule and has minimal time available for clinic visits.
Invisible
The Damon braces are invisible which makes a good option for adults. No one feels good when walking around and interacting with people with a mouth full of metallic braces and wires. Most adults want to straighten their teeth without attracting concerns and questions from other people.
Fewer Appointments
You will require fewer visits as compared to when you choose ceramic or metallic braces.
Less Painful
Damon braces are less painful and have less pressure as compared to the traditional braces. They are self-ligating so they will slide and tighten gently. You may not feel the braces adjusting. The process is seamless.
Easy Maintenance
It is easy to clean the Damon braces and do not have room for building up of food particles. Regular brushing and flossing are enough to maintain the braces clean. Remember, oral hygiene is important when you have braces on. Lack of proper hygiene can lead to tooth decay and deterioration of teeth cavity.
Minimal Friction
There is less friction between the Damon braces and the mouth. This is unlike the metallic braces. Damon will not deteriorate your enamel. Your teeth will be in good condition throughout the treatment process.
Effective
Damon braces are effective over a short period, unlike the Invisalign braces. The Damon braces have a self-adjusting mechanism that increases its effectiveness in aligning the teeth. If you want to see quicker results, you can consider having the Damon braces. Clinical studies have proven the effectiveness of Damon braces. It is highly recommended for treating dental overcrowding.
Metal Wires
It is not possible to escape wearing metallic wires entirely when having Damon braces. However, they are minimal as compared to having metallic braces. This helps to minimize its visibility and make you comfortable when interacting with people.
They can be irritating
Damon braces are not 100% perfect. You will feel irritated for the first few days you wear them until you get used. However, they are more comfortable than other braces.
Expensive
They are more costly than traditional braces. Be willing to pay more to have the Damon braces. If you are not able to handle the cost, metallic or ceramic braces are a good option. They are still effective.
The Damon self-ligating braces have minimal friction and use high technology braces that can auto self-adjust as your teeth continue aligning. You will need minimal clinical visits, which is an advantage for people with a busy schedule. Damon braces have been clinically proven to be highly effective. These are braces that you can consider to have and you will enjoy the benefits.