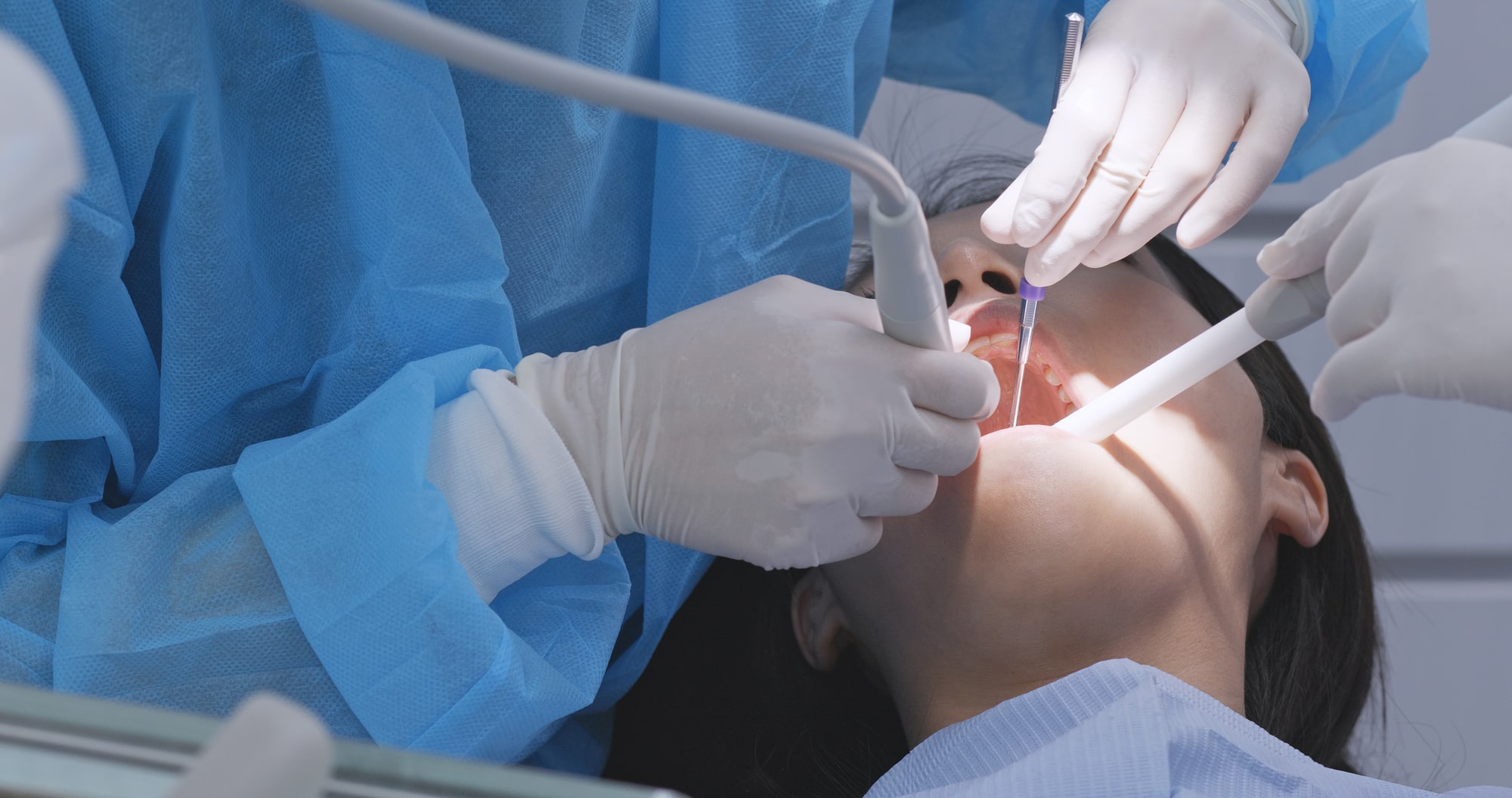 General Dentistry
General dentistry involves diagnosis, evaluation, treatment, and prevention of oral cavity and gum diseases. This branch of dentistry also includes x-rays, scans, and lab tests to determine what is wrong with the teeth before starting treatment. At general dentistry, we offer the following services.
Teeth filling. This includes filling of teeth that have cavities and holes with materials such as composite resin, gold, mercury, amalgam, and porcelain. The choice of material depends on the preference of the customer and affordability. We will help you choose a pocket-friendly dental service.

Installing crowns. Crowns are artificial caps or teeth that are installed in your gum to replace lost teeth. The caps are used to cover damaged teeth to prevent further damage.

Bridge treatment. A bridge is similar to crowns; the difference is that bridge treatment is placed in gaps between teeth to achieve a natural appearance.

Root canal dental service. This service focuses on healing the pulp. The root canal is also referred to as pulp treatment.

Dental cleaning. This service is recommended to keep your teeth in good condition. It is also referred to as teeth polishing dental service.
Implantology
Implantology is a surgical dental service that aims at replacing the tooth roots with screw-like posts or metals to replace damaged or lost natural teeth. The healing of the jawbone can take many months but it is necessary for it to heal. Therefore, we recommend daily routines that will help you prevent a bacterial infection from happening. Our doctors are highly trained and will fix the implants well to avoid slipping and damaging of the jawbone.
The following are some of the occasions that you may need a tooth implant to include the following:
Missing teeth or tooth.

Premature jawbone or delayed jawbone growth.

Your bones are secure to handle bone graft and implants.

Oral tissues that are free from infections and diseases.

General health condition of your body.

Able to commit to the treatment process for several months.

Non-tobacco smokers.

Not willing to wear dentures or you are unable due to different circumstances.
Children's Dentistry
At Dental Singapore we have pediatric dentists that focus on providing dental services to children. Children start teething during the first 6 months and at the age of 7 years, they start losing the milk teeth. This is where the permanent teeth grow to replace the lost teeth. Children are at high risk of having oral complications because of their eating habits. Children tend to love eating sugary snacks that can affect their oral health.
The following are some of the dental services offered in our children dentistry service:
Assessment of dental caries and oral tests.

Preventive dental services such as fluoride treatment and dental cleaning.

Counseling on the effect of sucking the thumb and usage of a pacifier.

Early assessment of any teeth or jaw misalignment and starting treatment immediately.

Treatment of tooth cavities and repair.

Treating dental injuries such as fractured tooth or missing teeth.

Treatment of periodontal diseases.
Oral Surgery
Oral surgery is any surgery done in or around the jaws and mouth. It is carried out by a trained dentist. The oral surgery included procedures such as root canal and tooth removal. Other surgeries include aligning the jaws and removal of the tumor. Our dentists are fit to perform oral surgeries that include the following:
Gum graft

Impacted wisdom teeth.

Maxillofacial surgery

Tooth implants

Root canal

Teeth and jaw repair caused by accidents.
You need to visit a dentist first before you decide on taking oral surgery. This will help in identifying the oral problem and choose the right surgical procedure. You will be assigned a dentist depending on the oral surgical procedure to be done.
Here at Dental Singapore, we have enough capacity to handle a wide range of oral surgical procedures. We will guide you through choosing the best procedure and do a counseling session on how to treat the after surgery wound. Follow up appointments are also scheduled according to your schedule.
Restorative Dentistry
Restorative dentistry is done before commencing with cosmetic dentistry. It involves the procedures that a dentist does to maintain oral functionality and health. These procedures are tooth dentures, crowns, dental implants, and fillings. Restorative is aimed at correcting the functionality of the mouth and to improve your smile.
There are different things that can go astray in your mouth and can be corrected under restorative dental services. These include treating cavities to prevent decay, missing teeth are replaced with dentures, implants, and bridges, and the fractured tooth can be protected by inserting caps or crowns.
The total cost of dental services depends on your insurance plan. Some procedures use a few dollars while other procedures require a lot of money.
Cosmetic Dentistry
Cosmetic dentistry is not meant for celebrities and models, you can also access this dental service at Dental Singapore. This branch focuses on improving your mouth, smile, and teeth. Teeth whitening is a leading procedure in cosmetic dentistry. It improves the smile and confidence of an individual and whitens the teeth. The following are some of the cosmetic dentistry services you can get in Dental Singapore:
Teeth whitening. It is the process of brightening the teeth that are stained or discolored. Teeth whitening is also known as teeth bleaching.

Bonding. This procedure aims at restoring chipped, cracked, broken, stained, and teeth gaps. It is achieved by using tooth-colored substances.

Veneers. These are porcelain shells that cover the teeth to rectify imperfections and discoloration.

Reshaping of the tooth. Involves the modification of the enamel to improve tooth appearance.