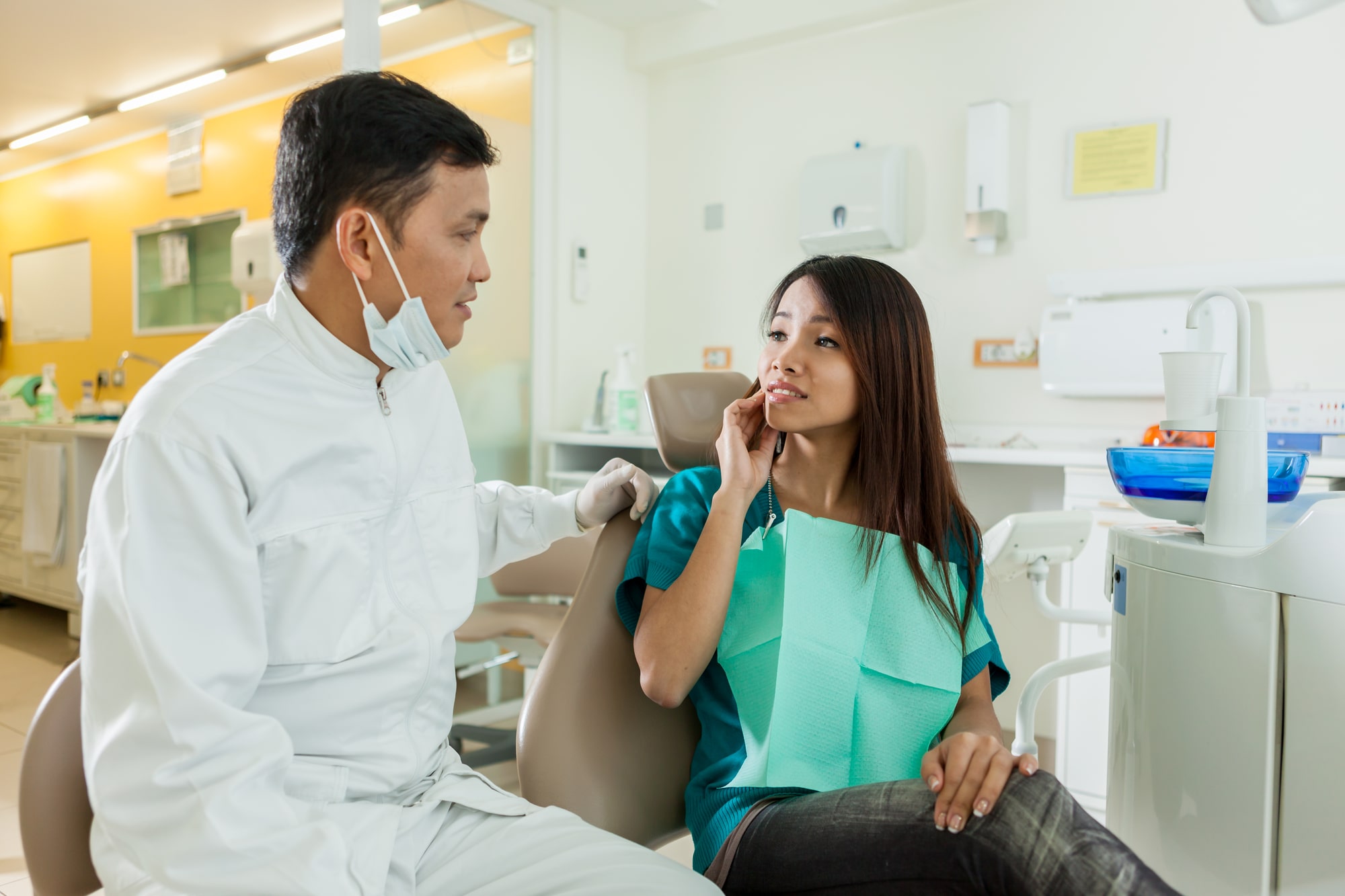 Oral maxillofacial services are the surgeries that are done on the teeth, mouth, and gums. In some cases, it covers surgery for the head, jaws, and face. Oral maxillofacial services are very important and beneficial and are only recommended by a professional. Our dentists are highly trained and qualified to offer oral surgery and to give you relevant information on which surgery is the best.
The face has both hard and soft tissue that need a professional to perform a maxillofacial surgery. This is why our dentists have received extra training on how to give these surgical procedures. Oral surgery needs a lot of expertise and training that our dentist already has.
Benefits of Oral Maxillofacial Service
Removal of impacted wisdom teeth
Sometimes the jaw may not have enough space to accommodate the wisdom teeth. As a result, it leads to impacted wisdom teeth. This is why you may require oral surgery to remove the impacted teeth. The wisdom teeth grow when one is between 17 years and 25 years old. The wisdom teeth are beneficial because they help with chewing of food.
Revealing dental implants
Dental implant is a surgical treatment that aims at replacing the roots of a tooth with a screw-like post. It is also done to replace a tooth with an artificial one to replace a missing tooth or to fill in a gap between teeth. This procedure requires maximum healing time since healing takes several months.
Removing wisdom teeth
Wisdom tooth extraction needs a surgical procedure. If the wisdom tooth has no space to grow, it can lead to pain and mouth swelling. To solve this problem, you may need to do a surgical procedure. It will help in preventing future problems that are caused by having impacted wisdom teeth.
Treatment of jaw joint problems
Joint problem diagnosis will involve feeling the movement of the jaw when opening and closing the mouth. The dentist will also observe the range of opening your jaw. The treatment of the jaw joint problem can be surgical or non-surgical. CT scans and X-rays will be done to examine your jaw and determine which treatment method is suitable.
Treating the back of the ears
This is also referred to as ear surgery. It is done to change the shape of your ears, position, and size. You might consider this surgery for beauty purposes or if an injury happens. If a child is born with defected ears, correcting it when they are young is beneficial.
Blepharoplasty
This is eye bags surgery that aims at improving and tightening of the tissue in the under-eye. It aims at solving the problem of baggy, wrinkles or sagging of the under-eye region. This service is found under oral maxillofacial services. The surgery can take up to 14 days before resuming to work or school.
Treatment of TMJ disorders and symptoms
TMJ treatment is important for individuals with TMJ symptoms and disorders. If you have TMJ symptoms, you can visit our clinic today for an assessment and for treatment. Not all TMJ disorders are surgical. For more information, book an appointment with us today.
Our Oral Maxillofacial Services
Dental Implants
Dental implants are the closest you can get to having natural teeth. The implant will allow you to live comfortably and to eat a variety of teeth without worry. This surgical procedure involves the replacement of a tooth root with an artificial root that looks like a screw. Dental implants have been clinically successful for over 30 years of implementation. Your mouth will function normally just like having natural teeth. Our dentists are well trained and experienced in carrying out the dental implant surgery.
Wisdom Teeth Dental Surgery
Wisdom teeth are the largest among other teeth. Sometimes the teeth may become bigger and the gum may not have enough space to accommodate it. This condition is referred to as impacted wisdom teeth. This will make you uncomfortable because of pain and can cause bleeding of gums. At this point, it is important to have surgery to remove the impacted tooth. Consequently, if the wisdom tooth is affected by tooth decay or has cavities, it can be removed under this surgical procedure.
Jaw Dental Surgery
This surgery is also known as orthognathic surgery and it aims at correcting the jaw bone irregularities to improve its functionalities. This correction helps to improve facial appearance. Jaw problems affect your oral health as well as your facial appearance. Jaw dental surgery needs treatment and recovery plans that you are supposed to commit to until you fully recover. Jaw surgery is recommended at the age of 21years for males and 16 years for females. At this point, the jaw has stopped growing. Below this age, the jaw is still grown and the surgery may not be effective.
Reconstructive Surgery for Orofacial Injuries
This surgery aims to treat jaw, cheekbone, and nose fractures: These fractures are sensitive and need a specialized and highly trained oral surgeon to treat the fractures. The treatment of these fractures will involve anesthetic. After an assessment, the dentist will determine what type of anesthetic will be best. After the surgery, you will be given painkillers and other medication.
Oral Cancer Surgery
This surgery aims at treating gland diseases and the removal of glands and tumors. If the gland diseases keep occurring frequently, the doctor can recommend the removal of the glands. This helps to prevent further occurrence of gland infections and diseases. Enlargement of the salivary glands can also lead to a surgical procedure to remove the glands.
All-on-4 dental implants
If you have more than one tooth that needs replacement, you do not need to do a surgery for each one of them. You can have all-on-4 dental implants to restore 4 teeth at once. This surgery is highly recommendable if you need more than one tooth implant. It is cost-effective and less painful.