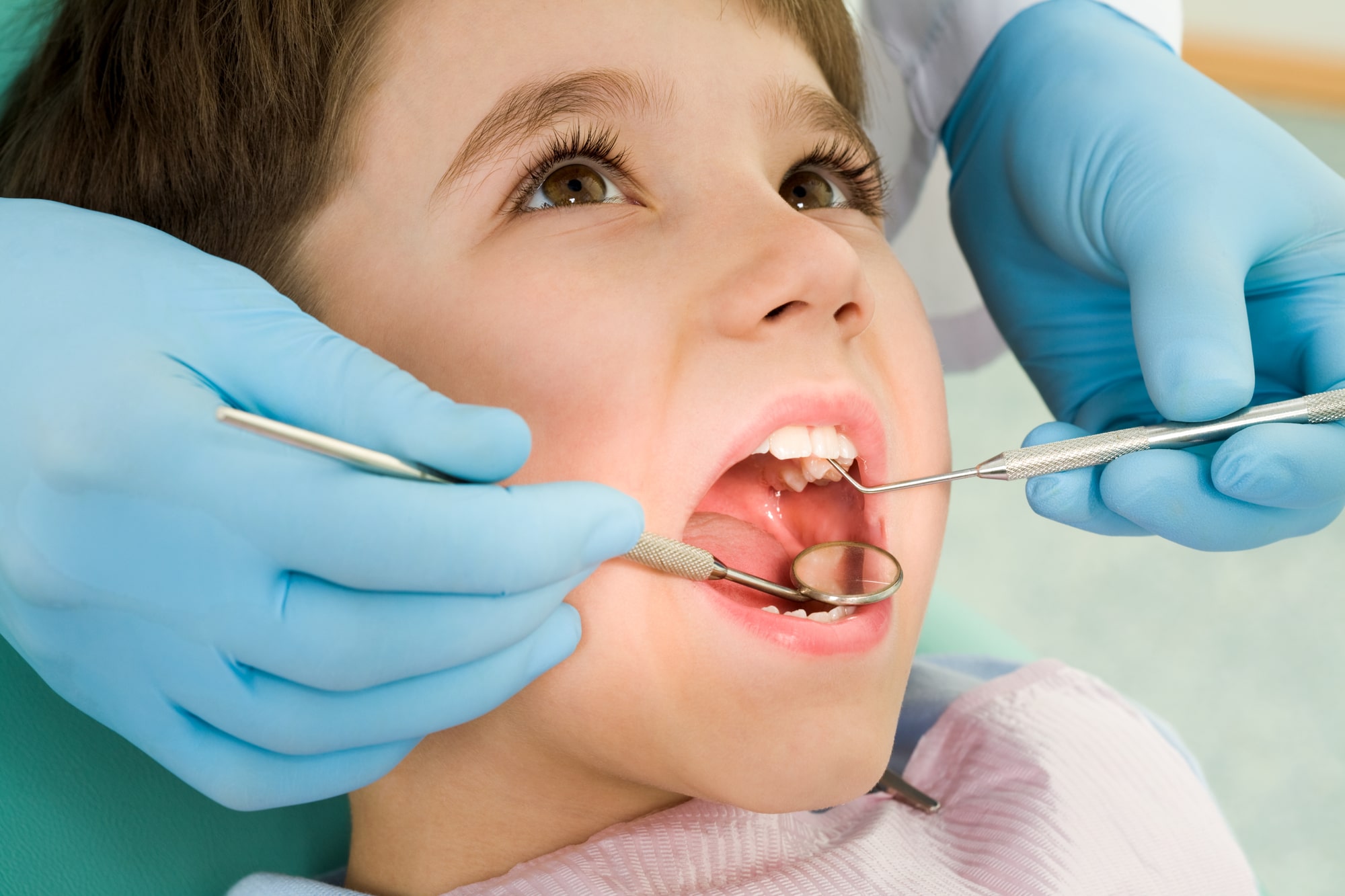 Children's dentistry is also referred to as a pediatric dentist. A pediatric dentist is a doctor who is involved in the dental care of children and teenagers. The dentist has experience and qualifications to treat oral infections and teeth throughout different childhood stages. Research shows that children can get dental carries and teeth problems. This is why you need to book your children's appointment with our pediatric dentist. Your children will enjoy good dental care, free from oral and gum diseases.
Types of Treatments that you can get from our Children's Dentistry
At Dental Singapore, we provide comprehensive children's oral care and treatment that covers the following types of treatments.
Assessment and oral tests to check the status of the teeth and to start treatment immediately in case of any oral diseases.

Regular dental care that includes fluoride treatments and dental cleaning. We also recommend the best diet for the children to have strong and healthy teeth.

We have counseling sessions to educate the parents on the effects of children using pacifiers and sucking thumbs. These habits can affect the oral hygiene.

Our pediatric dentist can diagnose misalignment of teeth and treat it early.

We diagnose oral health conditions that are related to asthma, hyperactivity disorder, hay fever, diabetes, pediatric periodontal diseases, and a congenital heart defect.

We treat and manage dental injuries in children such as knocked-out teeth, fractured, and displaced teeth.
Children's dentistry is a branch that takes care of the oral needs of children because they not yet adults. They need special attention and care. Our pediatric dentist will always keep the children comfortable during treatment and equipment used are usually designed with cartoon decorations. Be assured that you will get the best pediatric dental care from our dentists.
Benefits of a Pediatric Dentist
Our pediatric dentists are gentle and make sure that your child is comfortable when receiving dental oral care, assessment, and treatment. The dentists are fully aware of children's concerns because they have full training and skills to handle children. The main goal of a pediatric dentist is to keep a child comfortable and secure in the dentist's chair.
Having a dentist that will make a child comfortable is important. Also, to have a qualified pediatrician is equally beneficial. Our pediatric dentists are trained and highly skilled in dealing with the dental health care of children. Our main aim at Dental Singapore is to achieve healthy oral standards for your child across all childhood stages. Our dentists have a high potential to identify oral health issues and to treat problems such as delayed loss of milk teeth and teeth/gum misalignment. We treat tooth decay and tooth cavities in children.
At children's dentistry, we provide a holistic approach to provide oral care to your children. We look at the eating habits of the children and find out whether they are involved in any sports activities. Dental health is highly dependent on eating habits. We work together with the parents to make sure the child gets the best out of dental care. We recommend a better diet for the children to achieve stronger teeth. We educate the parents on the effects of thumb sucking and pacifier usage.
Out of research results, one in four children gets cavities at the age of four years. Therefore, the children will miss out on school because of toothache. Due to these alarming rates of cavities among children, we have a well-structured children's dentistry. We are concerned with the oral care of children as well as for adults. During your child's visits, we educate you on good eating habits and dental habits to take care of their teeth and gums. We believe in protecting the natural teeth from a young age to avoid teeth complications at later stages of life.
At Dental Singapore, we are dedicated to treating your child and walking with them as they develop their teeth. We take pride in beautiful smiles from children with healthy teeth and gums. We encourage early treatment and assessment of dental issues from a young age to allow us to give your children the best dental care.