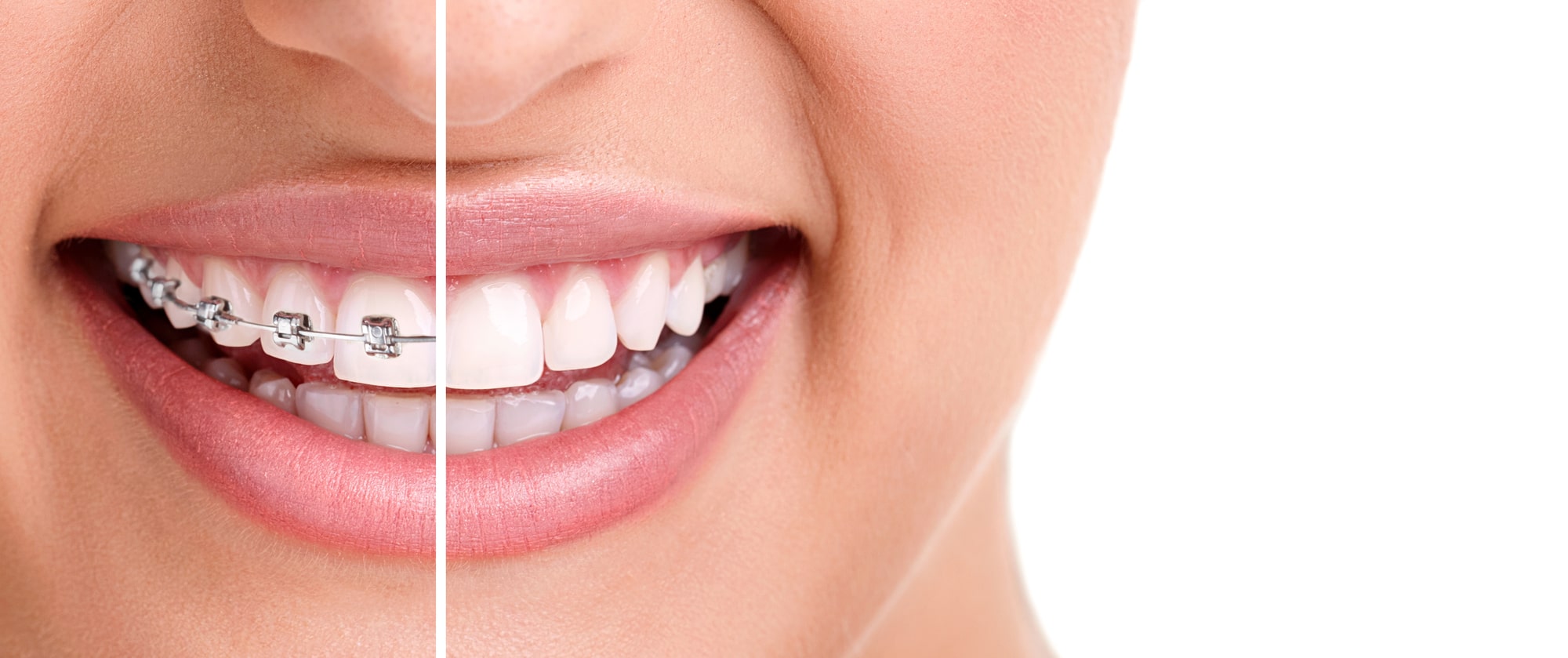 Dental orthodontics services are important because they help to align the jaws and teeth to prevent oral complications that may affect you in the future. Orthodontic services prevent future jaw surgery than can be very costly. Orthodontics is more than just straightening the teeth; it helps to set a good foundation for proper teeth and jaw growth. an orthodontic is a dentist who has received extra training on how to align teeth and jaws.
Here at Dental Singapore, we have trained and licensed orthodontics who knows proper ways of aligning and straightening your jaws and teeth. Orthodontic treatment is important for oral care of children. The treatment will help your child to have proper chewing and biting ability for the proper functionality of teeth. It is important to raise children with proper oral care to avoid long term oral problems. Aligned teeth are less susceptible to injury, gum diseases and decay.
Our Dental Orthodontics Services
Invisalign Braces
Invisalign braces are a teeth alignment treatment that does not use metal braces. They were introduced in dentistry to make patients comfortable when going through the alignment process. Wearing braces can lower one's self-esteem because it is visible. Invisalign braces are clear plastic aligners that are customized according to the size of the teeth. If you do not consider wearing the braces, you can choose Invisalign to align your teeth and jaws.
Invisalign is comfortable to wear because it does not use brackets or wires. Therefore, you will not experience any pain in your mouth and you will feel a smoothness around the teeth with Invisalign. The aligners do not have any sharp edges that can bruise your mouth.
Invisalign braces make your mouth look attractive because they are plastic and clear caps that are placed on your teeth. You will not have to be too conscious when smiling because there are no metals and wires.  They are convenient and can be easily removed when your teeth have aligned.
Metal Braces
If you have misaligned bite, which can be overbite or underbite, or crooked teeth, you can consider orthodontic treatment to straighten your teeth. One of the ways to straighten your teeth is to have metal braces aligning method. We have trained orthodontists who can correct your teeth and jaw irregularities.
After doing an assessment and x-rays to determine the condition of your teeth, the orthodontist will recommend the most effective braces. The metal braces contain wires and corrective appliances that can be removed.
The metal braces are tightened over time to slowly align the teeth. You will need to be visiting the dentists regularly to apply pressure on the braces to move the teeth. This procedure may take up to 6 months or more depending on the teeth irregularities. You will need to commit yourself throughout the treatment process to achieve the best results.
The metal braces are stainless and you are allowed to continue brushing your teeth as normal with the worry of rusting. You need to take care of mouth cleaning according to how the dentist will guide you. Professional dental cleaning will be recommended especially when you have the metal braces. This is to avoid bacterial infection and gum diseases.
Ceramic Braces
Ceramic braces are also called clear braces. They have ceramic brackets that are clear and are attached to the surface of the teeth. Ceramic and metal braces are similar and take a similar time to correct misaligned teeth; the only difference is that one is ceramic and the other one is metallic. However, ceramic braces are less painful and are not harsh to your mouth. Ceramic braces are less noticeable than metal braces. Ceramic braces are a little more expensive than metal braces because of the material. Most people prefer ceramic braces because they are less noticeable and they will be able to talk to people comfortably without the feeling of self-consciousness.
Ceramic braces can cause gum sensitivity which can lead to gum swelling and receding gums. This can be controlled by visiting a dentist for professional teeth cleaning after the ceramic braces have been installed. Cleanliness is an important aspect when braces have been installed. We have a flexible appointment schedule according to your daily activities and the treatment does not affect your work.
We have the latest technology to use to attach the braces on your teeth to make sure that you are comfortable and enjoy the treatment procedure. We aim at ensuring that you are in less pain and comfortable because the teeth and jaw alignment takes up to 6 months. The wire can be colored to blend in with your teeth to make it less visible.
Damon Self-Ligating Braces
Your teeth appearance makes a great difference in how you interact with people during the day and how you smile. Teeth are the first thing that a person notices when you start speaking and smiling. Therefore, it is important to have well-maintained teeth.
Damon braces are appliances are that are installed by traditional metal and ceramic braces but the difference is that damn braces have a slide mechanism. This slide mechanism moves naturally as the teeth continue aligning. This is an effective method because it takes a shorter time to align the teeth. You will have minimal dentist visits because Damon braces naturally adjust themselves.
The advantage of having Damon braces is that you will see results faster than having ceramic and metal braces. It is because Damon braces have a system of self-adjusting and self-tightening as the teeth continue to align themselves. You will have fewer appointments and you will be comfortable. A better smile will make your face appear more attractive and you will improve your self-confidence.
If you are considering orthodontic treatment for you or for your child, fill an appointment form with us. You will meet the best and most trained orthodontist who will walk with you through the teeth alignment journey. Our treatment methods are affordable with flexible check-up schedules. Contact us today and benefit from our dental orthodontics services.